When you need architectural rendering services for your commercial needs, SONNY+ASH has worked since 2006 to provide businesses with immersive and photorealistic renderings of their facilities. Choosing us for your 3D rendering needs means you can expect the highest quality commercial 3d rendering and attention to detail that will bring your space to life even before construction has begun.
We work with designers to optimize your commercial space for a variety of purposes, and we know one of the best ways to test designs and concepts for architecture and interior design is by building them in three-dimensional spaces before implementing them in real life.
Better still, high-quality rendering service means that if you want or need changes to your architecture or Interiors before applying them in your facility, we can test them and make sure that they fit your vision. To deliver renderings with impact for your concepts, we add furniture, lifelike lighting, amenities, and other fixtures to give life to your space.
Not only can commercial rendering benefit construction and design needs, but it can also help consumers stay well-informed about what they can expect from your business. A virtual tour of a hotel or accurate 3D renderings of a restaurant or bar can go a long way toward helping nudge a potential customer toward making an informed decision about their purchases. You will be hard-pressed to find downsides to choosing 3D rendering services for marketing or design needs.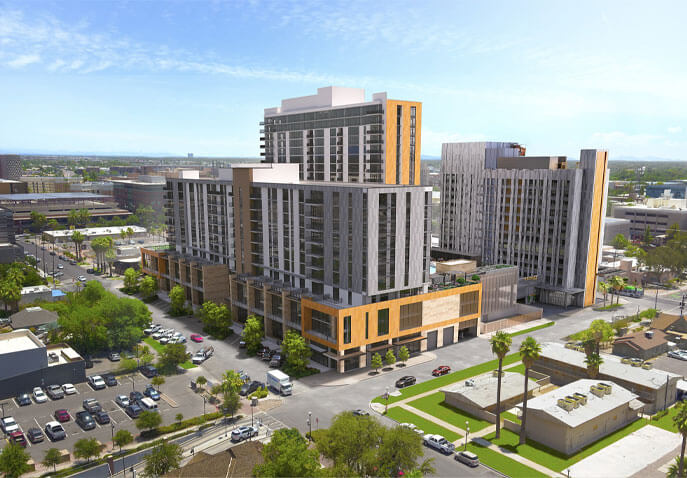 SONNY+ASH is ready to extend a helping hand to businesses that want to propel themselves into the future of design and marketing with today's technology. For more information about our 3D rendering services or to find out about how professional rendering can benefit your commercial needs:
If you'd like to talk right now, call 312-878-5888 and choose option 1
If you'd rather Chat right now, click here
If you'd like to set up a time that works for you later, click here