Interior Design Rendering
Do you need a team of 3D rendering specialists that can handle your interior design needs? The SONNY+ASH team has extensive experience in rendering beautiful and immersive interiors to help you craft real-life spaces more efficiently and effectively than ever before. With the help of our detailed furnishings and lifelike lighting, we can give you a space in 3D that is both photo-realistic and incredibly eye-catching.
Our pros can handle a variety of interior projects, and we have an extensive portfolio to demonstrate this. Whether you need renders for hotel rooms, student housing, senior living communities, or any other space that needs an interior showcased, we can help you achieve high-quality and realistic spaces with a depth that two-dimensional media cannot match. Better still, if you need changes implemented fast, we can take care of that for you to help you achieve a tight-knit final design for your space.
Interior rendering services can provide a variety of benefits across many applications. For example, being able to see the interior of a re-designed hotel room can be the tipping point that persuades a customer to choose your establishment over your competitors. Potential tenants hunting for apartments will be more excited to see your complex after experiencing a virtual tour of your available units. Interior rendering is also useful for business applications like bars and restaurants and can help communicate the intent and ambiance of a space, which may be just the push consumers need to visit your establishment.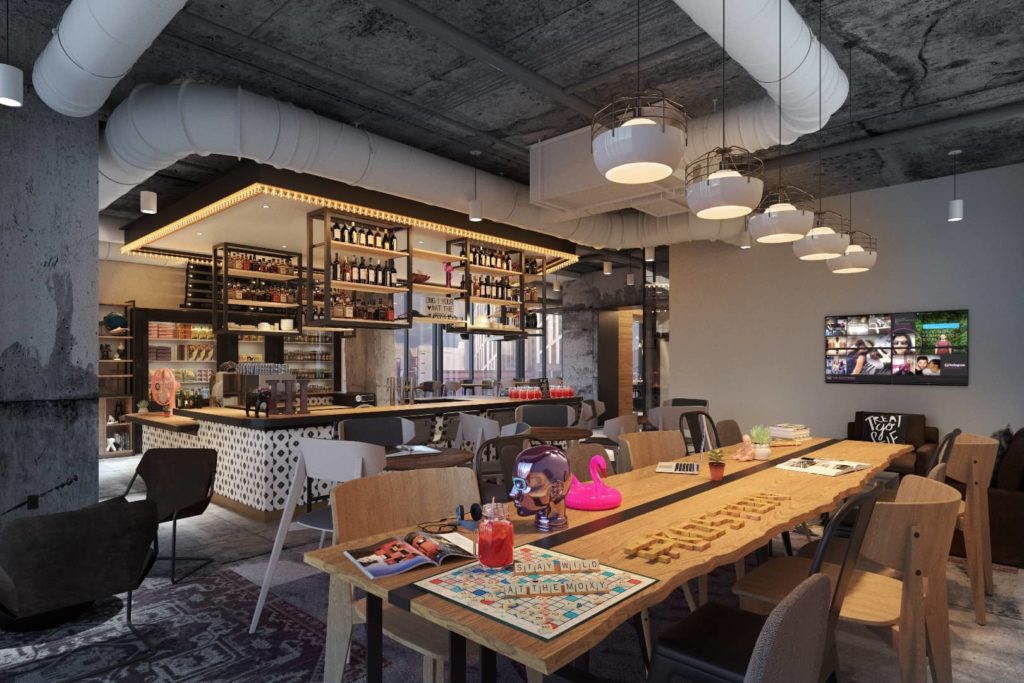 When you're ready for award-winning interior rendering services, SONNY+ASH is the team that can do the job right. We handle everything from one bedroom 3D floor plans to full-blown animations and VR walkthroughs of entire campuses. For more information on the services that we offer, or to find out how our interior rendering technologies can help your business:
If you'd like to talk right now, call 312-878-5888 and choose option 1
If you'd rather Chat right now, click here
If you'd like to set up a time that works for you later, click here