Do you need a 3D rendering team that can handle modeling items for your furniture, fixtures, and equipment? SONNY+ASH can help with just that and so much more. We have over a decade of experience in bringing businesses photorealistic visualizations of all types, including architectural renderings, product images and animations, and packaged goods design showcases. Whatever the needs for your FF&E manufacturing business, we can provide you with high-quality install images, shareable product vignettes, or images for your marketing collateral or social media pages too.
When you choose us for your product rendering needs you can expect efficiency, attention to detail, and valuable assets that are crafted with impressive swiftness using proprietary rendering techniques and technologies.
High-quality 3D product renderings can provide a variety of benefits. For example, product pitches and marketing materials both benefit from renders that contextualize your conceptual or upcoming products in a  way that is more immersive than 2D images. We can place your items in photorealistic settings that perfectly showcase their function, form and design.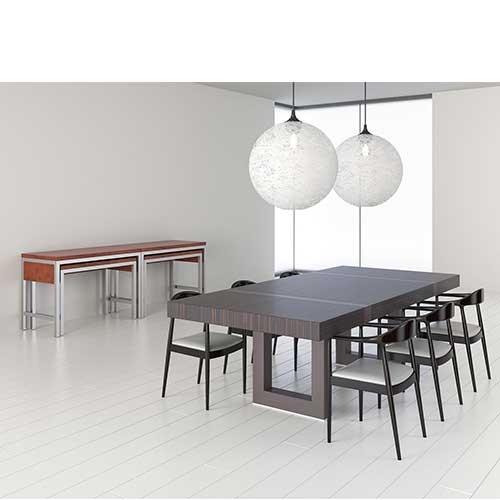 When you want award-winning, quality visualizations for any product manufacturing needs, choose an award-winning team to handle your rendering. SONNY+ASH is here to ensure that your needs are met with a variety of services that will keep you coming back for more. For more information on our rendering services or what we can do to help you tell your product story with visuals:
If you'd like to talk right now, call 312-878-5888 and choose option 1
If you'd rather Chat right now, click here
If you'd like to set up a time that works for you later, click here