SONNY+ASH's VR walkthroughs create an unbeatable immersive experience for your customers. Nothing is better than actually being in your space, so why not give them the closest thing possible? A walkthrough will leave no doubt in the customer's mind that your space is for them.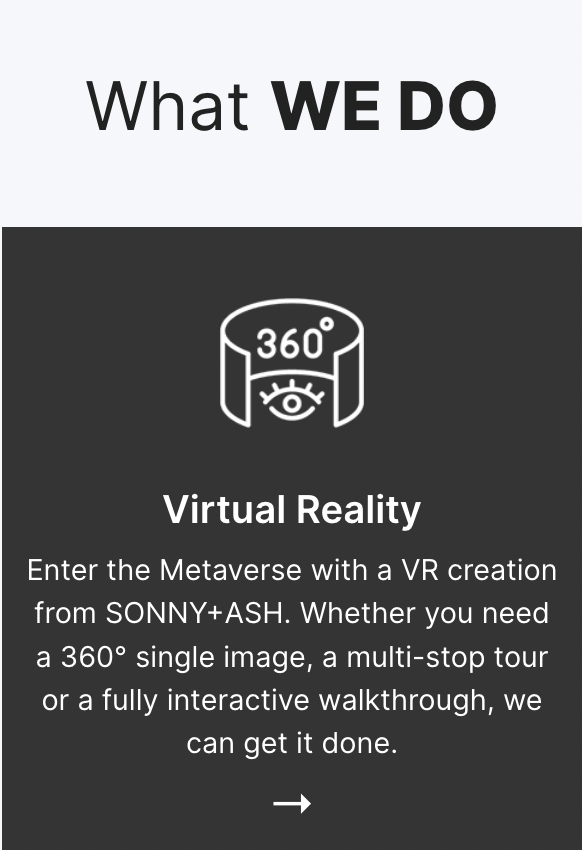 In considering the difference between each of our rendering options, it is important to understand which will do your space the biggest service. As you can see on our website, we offer rendered photography, virtual reality, animation, augmented reality, design assistance services, and in-house rendering support. A full walkthrough would fall under Virtual Reality.
At SONNY+ASH, Virtual Reality encompasses several different services. We can provide a 360° single image, a multi-stop tour, or a fully interactive walkthrough. While the 360° single image and a multi-stop tour are both incredible choices, we want to focus on why a walkthrough is so efficient.
Walkthroughs: Pre-construction
In terms of pre-construction, it will give you an understanding of what your space will physically look like. This walkthrough provides an example of that. If you toggle to workspace, you will be able to click on the light and even view the two options. By allowing you to explore your options, SONNY+ASH ensures that you don't have to waste money and time on options that don't work out. Additionally, architects and construction workers are able to view a walkthrough and quickly understand the vision for your space. It will breathe life into the blueprints.
Walkthroughs: During and post-construction
Walkthroughs are also helpful during construction and post-construction. If your space is a restaurant, customers will view the space online and anticipate dining there. If your space is an apartment complex or hotel, customers will get a real feel of what living there would be like and feel comfortable purchasing a room.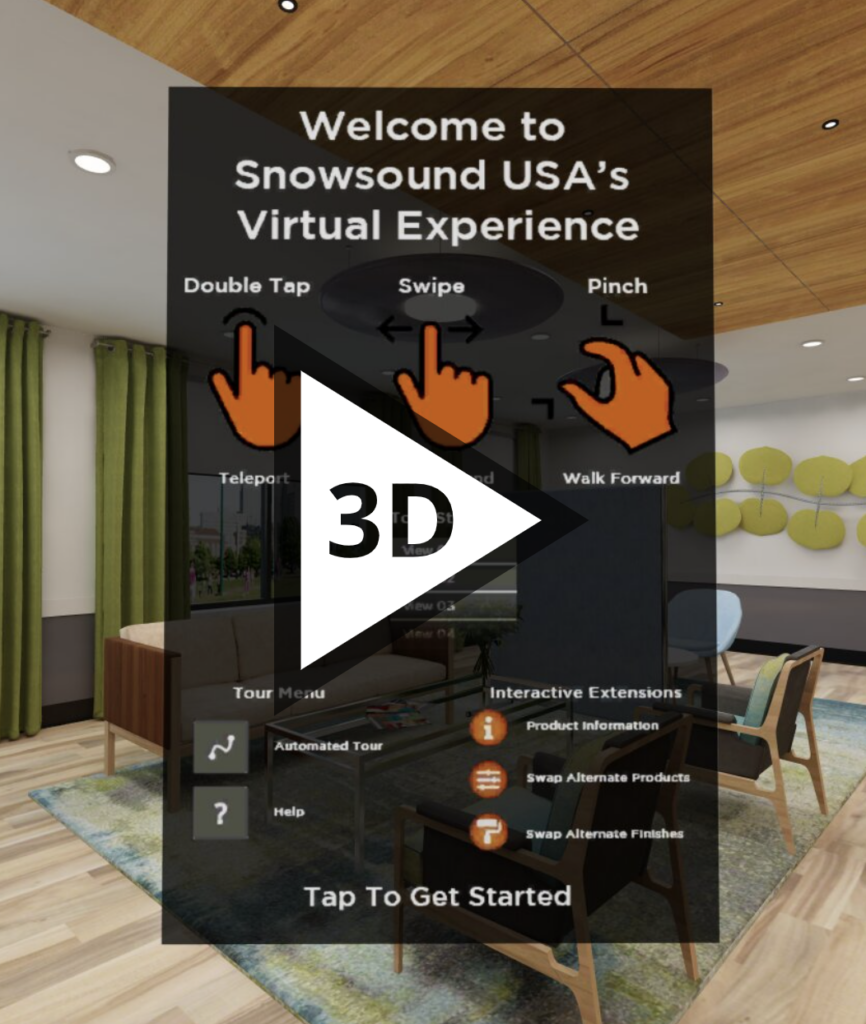 Check out this link for an example of one of our stunning walkthroughs done for Delta New Build. This example shows you the level at which SONNY+ASH creates. The walkthrough is incredibly realistic with a wide variety of options. Colors, furniture, and lighting are all considered and chosen by you. Our artists then implement it. On the right, you can observe a list with each room for the navigational ease of your customer. This navigational table is only one of the many ways that SONNY+ASH's virtual walkthroughs create a seamless and sleek way for your customer to spend time in your space.
Get Started with SONNY+ASH
The interactivity of a virtual reality walkthrough puts you leaps and bounds ahead of your competition. If you can get your customer to fall in love with your space before it's technically created, you've won. Get started with us at sonnyash.com.